Students of the 4th Quarter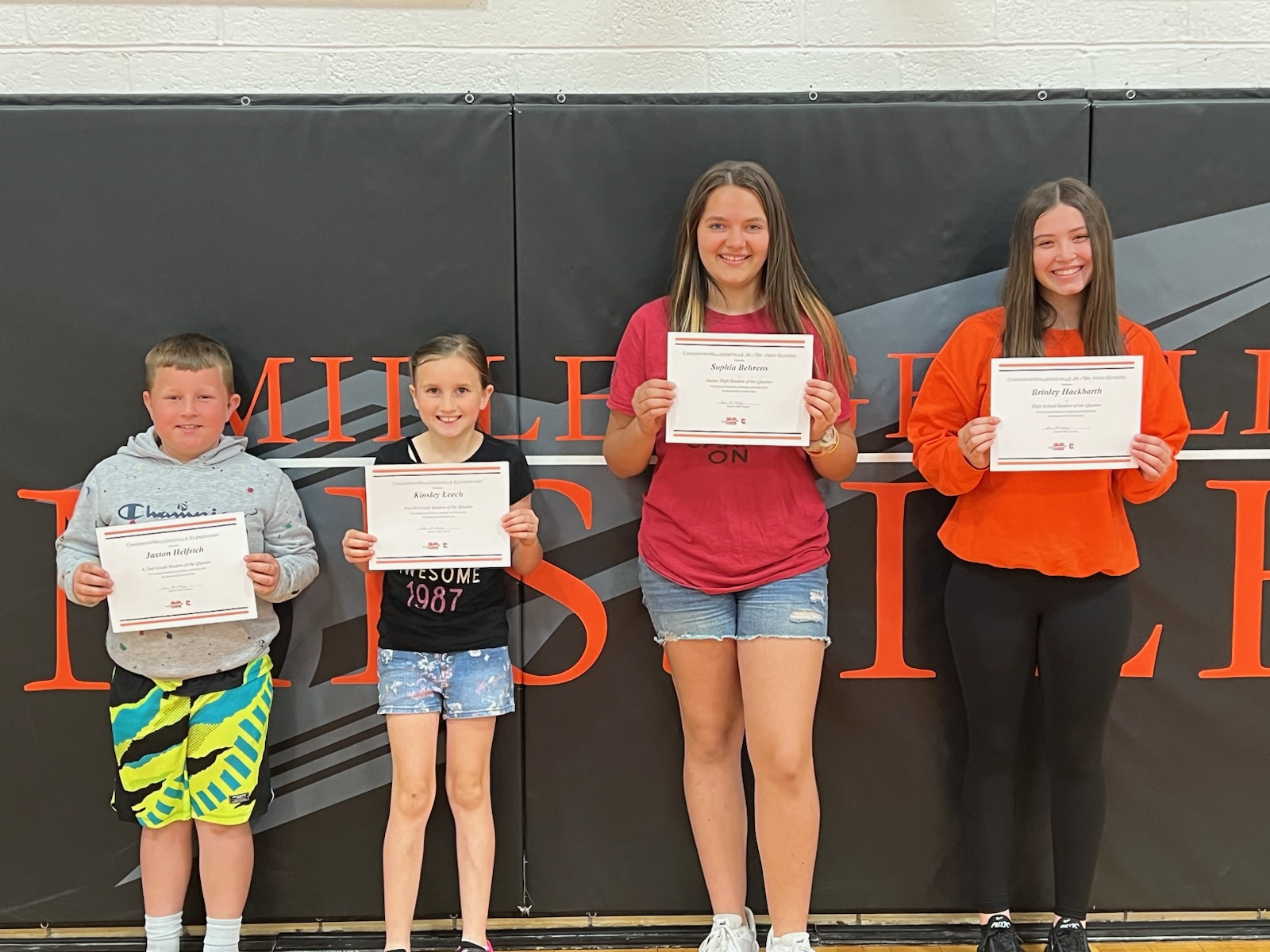 ---
HS
Brinley Hackbarth
Brinley is a wonderful student. She is always willing to work hard, gives her best effort, and does it all with a positive attitude! Brinley gets along with everyone, is helpful, and has such a kind heart and bubbly personality. She is a joy to have in class! Brinley almost always has a smile on her face. She is always one to volunteer to help in any way she can and enjoys doing so. She is dedicated to what she is involved in and is a joy to be around. We look forward to seeing what she does during the rest of her high school career here at MHS!
JH
Sophia Behrens
Sophia is responsible, dependable, and trustworthy. She has many talents and is willing to share her talents and help others, too. Sophia works hard on her assignments and then asks what else she can do to either learn more or help in the classroom or school. She is a true team player and a great asset to our school!
3-5
Kinsley Leech
Kinsley is an outstanding student that shows up with a smile on her face every day. Her positive attitude shines in the classroom and she is a great role model to her peers. She will move mountains! Kinsley is a pleasure to teach. She always gives her best effort and truly enjoys creating. Kinsley gets along with everyone and is very respectful. Her bright and friendly personality brings joy to our schooldays!
K-2
Jaxton Helfrich
Jaxton can brighten a room with his spunky smile. He loves to make others happy. Jaxton is a hard worker and does a great job on his projects. He is a great student!