Vaccination Clinic - Friday, January 28th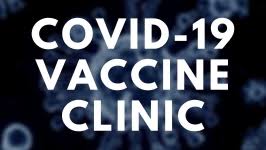 ---
Chadwick-Milledgeville CUSD #399 will be hosting a follow up COVID-19 Vaccination Clinic for Ages 5-Adult on Friday, January 28, 2022 from 2:30 P.M.-7:00 P.M. in the Milledgeville School Cafeteria. The vaccination clinic is open to the public and all three vaccines will be available for initial shots, second shots, and boosters. Children ages 5-17 must be accompanied by a parent or guardian to get vaccinated. Please note students who are vaccinated do not have to quarantine unless they become symptomatic which helps avoid disruption to families. Please consider getting your children vaccinated so we can bring this pandemic to an end. Please use the link below to register for the clinic!
https://idph-mychart.pchosted.com/IDPH/signupandschedule/embeddedschedule?vt=24629&dept=9001410011196
You can get your first shot at this clinic!
Let's get vaccinated Chadwick-Milledgeville!