Back to School Grade Level Meetings/Laptop Distribution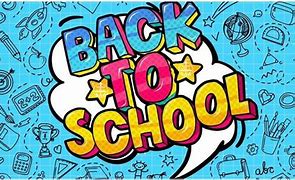 ---
Back to School Grade Level Meetings will be held at Milledgeville School. Laptop distribution for grades 7-12 will also take place during these meetings. Please refer to the schedule below for the date and time that corresponds to your student. Students and parents will receive a welcome presentation from district administration where policies, procedures, and expectations will be reviewed. Then parents and students will report to their homeroom to meet their teacher, receive a presentation on classroom procedures, communication procedures, expectations, and to drop off school supplies. Please attend these important meetings!
August 10th
Kindergarten big gym 6:00 P.M.
1st grade small gym 6:00 P.M.
2nd grade big gym 6:30 P.M.
3rd grade small gym 6:30 P.M.
4th grade big gym 7:00 P.M.
5th grade small gym 7:00 P.M.
August 11th
6th -8th grade big gym 6:30 P.M.
August 12th
Freshman Orientation MHS Library 6:00 P.M.
Sophomores-Seniors big gym 7:00 P.M.